"So, I'm getting these prompts when I log in that I need to enter my Keychain password? Like, does it want my new password or my old one?"
This is a typical question I've been hearing for almost 10 years in regards to Macs that are bound to a directory of some kind (usually Windows environments) and when their password and keychain are out-of-sync. These prompts should look something like this: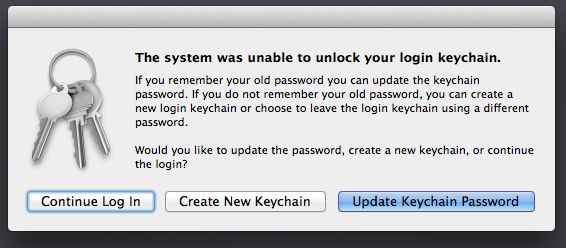 If you click "Continue Log In" you'll probably be inundated with prompts that look like this: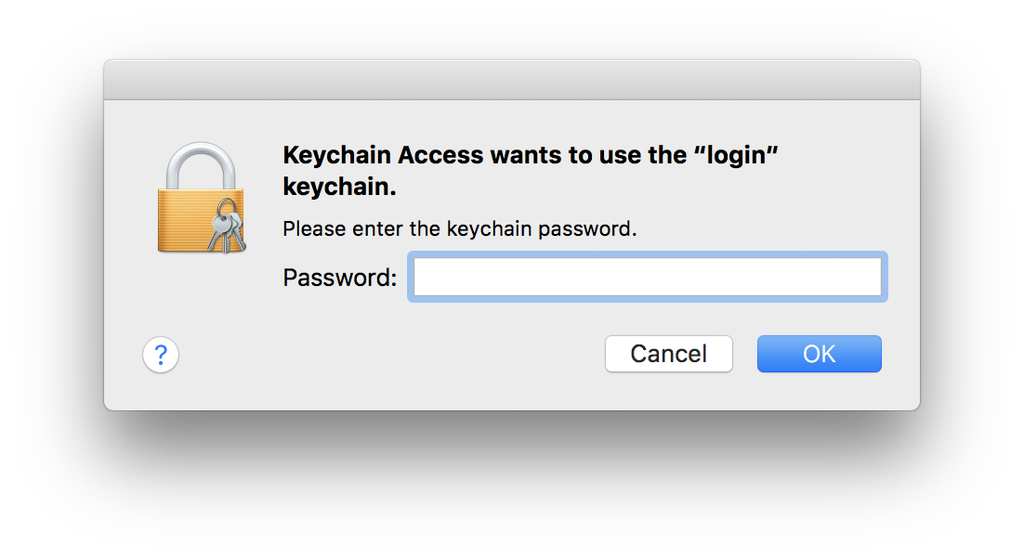 The problem I've noticed in regards to unlocking the Mac OS Keychain, is that nobody has a clue what the Keychain is or how it works. Even in several IT departments I've worked for, nobody seems to understand the concept of encrypting a file that stores information like website/application passwords, certificates, and notes with your original password.
Solution
Increase the language on the keychain prompts to describe to the user what, exactly, they need to do. Especially if they recently changed their password. A simple paragraph like this would work quite well IMO:
"It looks like you changed your password within the last few days. You might need to unlock your Keychain with a previous password. If you don't remember your previous password, we can create a new keychain for you to securely store information with your new password."
And maybe include an icon that's not so vague, like a padlock and keys on a ring? I mean, yeah, it's literally called a "keychain", but an illustration of a padlock doesn't convey that they keychain is a play on words in how a user stores their "keys" (secure information) organized and secure.
Apple, you were clever when you came up with naming this concept. But you were too clever, because barely anyone understands what a Keychain is. Please update your language files and add some illustrations! Even a link to an Apple knowledgeable article would be excellent! Just give us anything beyond what we have now. Since the keychain experience is deeply intertwined in the user experience, it's odd that Apple hasn't really made any significant advances on making the language regarding the Keychain more easy to understand.