Here is how to create your own "Open with…" right-click menu item under MacOS's "Quick Actions" menu:
Open the Automator app on your Mac
Choose "New Document" -> "Quick Action"
On the left-hand column, search for "Run Shell Script" and add it to the workflow on the right.
For the shell script, you'll want to enter the following text:
"/Applications/Visual Studio Code.app/Contents/Resources/app/bin/code" "$1"
Change the "Pass Input" drop-down to "as arguments"
At the top of the workflow parameters, change "Workflow receives current" to "files or folders" and in "Finder".
You can change the image icon to whatever you want.
File -> Save -> "Open with VS Code" (hint: the filename you save this as will reflect how it shows up on the Finder contextual menu)
Save in the default path, prompted by Automator.
All done! You can now access your new custom action by right-clicking on a file or folder in the Finder.
Side note: You need VS Code installed on your Mac (if that wasn't obvious).
Here's what the Automator configuration window ought to look like: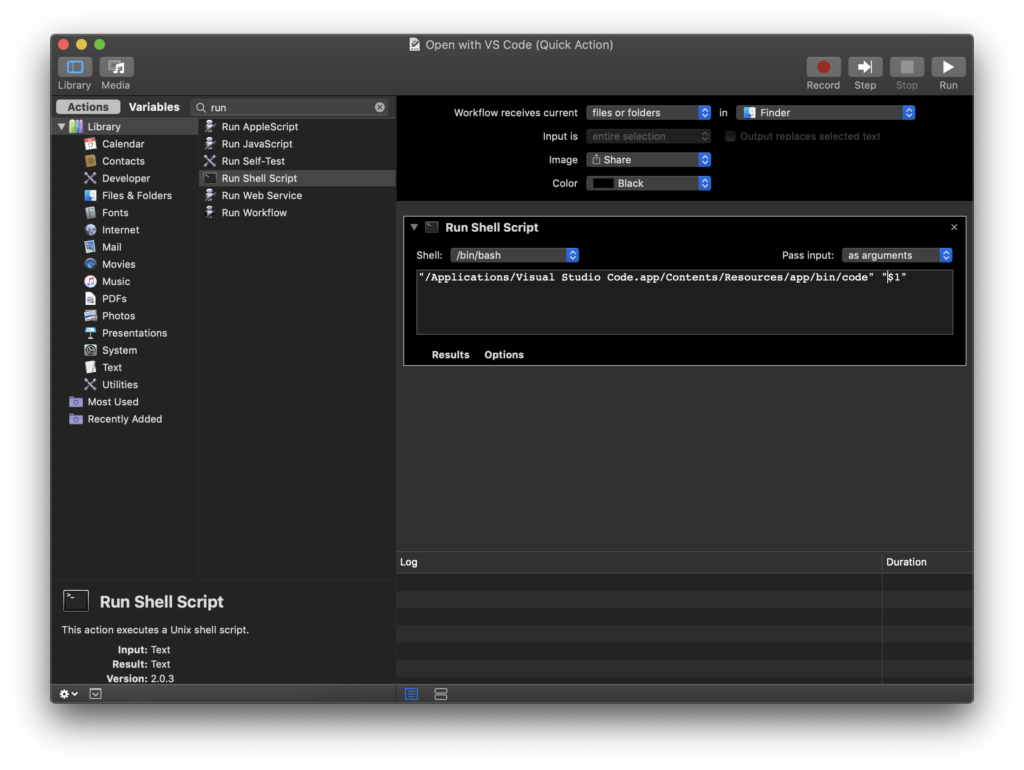 Here is how you can access the "Quick Actions" from the Finder contextual menu: